Cash Essentials – Beyond Payments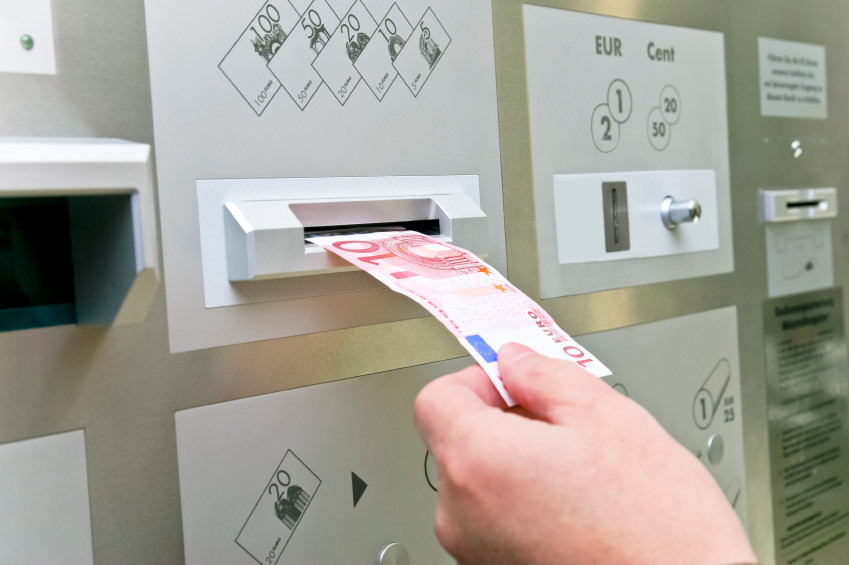 Cash Essentials – Beyond Payments
15.03.2016
The Unique Attributes of Cash
This first is Cash Essential - Beyond Payments, which analyses the unique attributes of cash beyond payments. It provides a global perspective on cash usage and payments, offering an overview and analysis of the economic and social utility of banknotes and coins.
Drafted by international payments expert (and conference director) Guillaume Lepecq of AGIS Consulting, the study comes at a time when a somewhat confusing debate about cash.
A senior commercial banker recently stated in Davos that cash will probably have disappeared in ten years' time;
In the European Union, the merit of issuing €500 banknotes is being challenged by some and championed by others;
Many governments in Europe are imposing tight limits on payments made with banknotes, while the US is imposing increasingly strict reporting requirements on banks that accept cash deposits;
Regulators and bankers in Sweden, Norway and Denmark say they are aiming for a 'cashless' society;
A senior British economist has suggested that scrapping cash would allow the central bank to boost the economy by taxing bank deposits with negative interest rates;
Some e-payment operators advertise their business as the new and only option for a modern economy.
The list goes on
In spite of this, the demand for banknotes and coins has continued to grow at a significant pace, around the world — in parallel with electronic payments. Most of the attacks against cash target the payment function: high denominations are not used for daily transactions and should therefore be scrapped; the development of alternative payment systems will gradually lead to the substitution of cash; transactions above a certain amount should not be settled in cash.
However, cash has numerous other attributes, beyond payments. The objective of the white paper is to identify and analyse them and understand how they contribute to demand. The paper has been compiled based on extensive research and aims at providing a global perspective on cash usage and payment choices in developed and developing countries. It concludes that cash possesses unique attributes, which are mostly unmatched by alternative payment instruments.
Cash also generates benefits for society that are not directly linked to its payments function. It highlights 21 specific features of cash articulated under four themes:


Cash is universal – it can be used by all and is accepted by all. Whereas alternative payment instruments are increasingly specialised and dedicated to a specific type of transaction, cash is used for a broad range of transactions in terms of value, the channels employed and the interacting parties;
Cash generates trust – it is recognised as a secure instrument and one that protects privacy; with the exponential growth in data breaches and cybercriminality, cash provides a secure solution to protect personal information and privacy;
Cash is efficient – it works particularly well for smaller payments that represent the bulk of all transactions, and it guarantees competition between payment methods. The efficiency of cash is the result of constant innovation;
Cash connects people – it is part of the fabric of society and rooted in the history of civilization; cash is probably the most widely used product in the world and contributes to social cohesion. It is also the first stage of access to financial inclusion for the unbanked, who represent half of the world's adult population but are who are excluded from formal banking services.
Cash as contingency
The contingency role of cash is one such feature.
On 2 January this year, Oyster – the card-based system for buses and underground trains in London, UK – crashed. The staff opened the barriers, offering hundreds of thousands of passengers free transport on a busy Saturday. Indeed, Transport for London (TfL) all but eliminated cash payments within its network when it introduced the Oyster card. The glitch is likely to cost it tens of thousands of pounds. And being a public service, it has no option but to cover the cost.
On 23 December 2013, the Belgian card payment network failed, leaving millions of Christmas shoppers unable to pay at stores or withdraw cash from ATMs and self-service terminals. The outage happened two days after the processor celebrated its busiest day ever, with almost 5.5 million transactions. In this case however, stores did not open their tills. Only holders of cash were able to shop.
And so the list goes on.
Cash has also demonstrated its key contingency role in the case of natural disasters, such as Hurricane Katrina in New Orleans, US in 2005, the 2011 earthquake and tsunami in Fukushima, Japan or Typhoon Bopha in the Philippines in 2012. The US Federal Emergency Management Agency (FEMA) now recommends the inclusion of cash in emergency supply kits.
The collapse of Lehman Brothers in 2008 and the ensuing global financial crisis has also led to an increase in demand for currency, and not only in the US. In Australia, the Reserve Bank has estimated that cash in circulation increased by an additional A$5 billion or 12% in late 2008, even though the solvency of Australian banks was not in jeopardy. The eurozone registered an increase in value of €35-40 billion.
At a time when financial markets are particularly unstable and volatile, it may be important to recognise that in the past (including the recent past), cash has proved to be resilient in times of crises.
Similar news