About company
PUBLISHING AND PRINTING COMPLEX INTERCRIM-PRESS
Member of the International Association of Currency Affairs (IACA)
Honoured member of the Business Support Initiative Fund (Russia)
Media partner of the international conferences on cash circulation: Currency Conference, Banknote Conference, Cash Cycle Seminars (ICCOS), High Security Printing, Watermark Conference, Business-Format, «Cash circulation: Models. Standards. Trends», so forth
PROFESSIONAL INFORMATION AND ANALYSIS:
Cash circulation
Cash operations at banks and retail stores
Currency industry innovations
Payment instrument effectiveness (cash and cashless transactions)
Analysis of genuine banknotes
Prevention of counterfeiting
REFERENCE PERIODICALS AND PUBLICATIONS ARE GROUPED ACCORDING TO THE FOLLOWING SERIES:
«World Currencies», «Securities», «Commemorative coins», «History. Finance. Economy», «World Currency Industry» in Russian and English languages.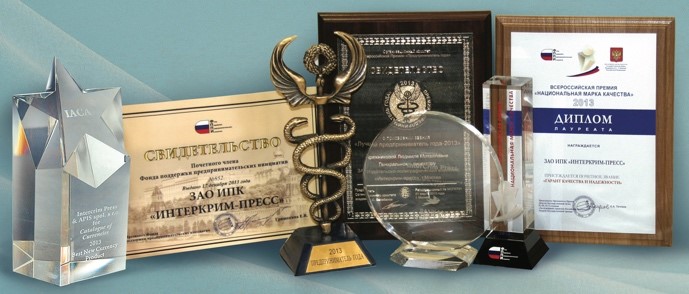 OUR PARTNERS:
Central Bank of the Russian Federation
Forensic Center of the Ministry of Internal Affairs of Russia
Finance Ministry of the Russian Federation
Federal Tax Service of Russia
Association of Russian Banks, etc.