Commemorative Coins of Russia, 2016
Commemorative Coins of Russia, 2016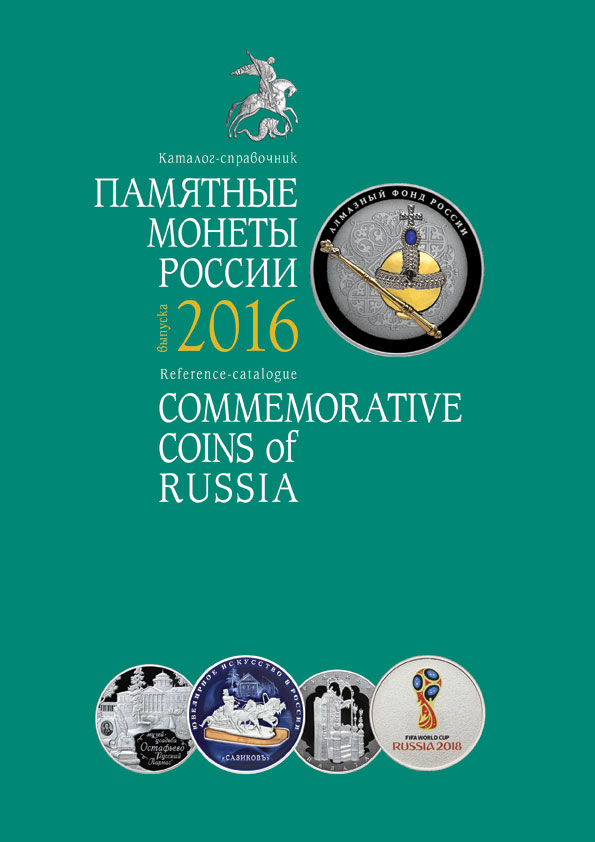 Type:

Reference catalogue

Year:

2016

ISBN:

978-5-9286-0173-7
Quantity:
The reference catalogue contains the description of 88 commemorative coins issued by the Bank of Russia in 2016 and devoted to memorable dates of the year, as well as minted in the framework of running series. The catalogue presents commemorative coins of new series: The Capitals of States Liberated by the Soviet Troops from the German Fascist Invaders; Diamond Fund of Russia, Jewellery Art in Russian, and precious and non-precious metals coins in the series on FIFA World Cup 2018.
A coin item contains a picture in actual size (sometimes magnified), short description of obverse and reverse, technical details. Issues and series of commemorative coins are arranged in topical section, inside series – in ascending order of catalogue numbers.
The book reference material includes: index, catalogue numbers of commemorative coins of 2016, description of catalogue number structure; grossary of numismatic terms; collector's value of coins.