Commemorative Coins of Russia, 2008
Commemorative Coins of Russia, 2008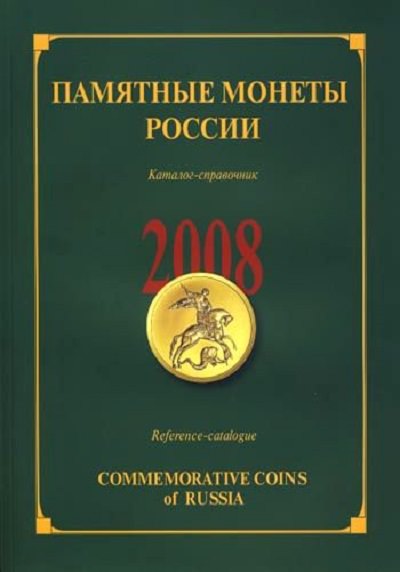 Type:

Reference catalogue

Year:

2009

Pages:

60
Quantity:
NEW EDITION!
Features:
The rarest coin: "Expedition for Provision of State Papers, Saint-Petersburg", minted by the 190th Anniversary of FGUP Goznak. Weight: 3 kg. Metal: gold. Denomination: 25,000 rubles. Mintage: 50 pieces.
1st Russian color commemorative coin: silver coin in the series "Outstanding Personalities of Russia" devoted to the 100th anniversary of the birth of famous children's writer Nikolay Nosov.
Coin in the 1st joint project of central banks of the EuroAsian economic community: silver coin in the series "Capitals of EuroAsEC member states" devoted to Moscow. This project provides for the issue of the series of commemorative coins on the capital of this international organization member states.
Each coin entry contains: color pictures of obverse and reverse in real size and short description; name of series, issue and coin; denomination; quality; dimensions; total weight of coin; name and fineness of precious metal; date and place of minting; mintage; name of artist and sculptor. Description of a coin includes a sketch of the event the coin or issue is devoted to.
The coins are classified in topical sections, inside sections - in chronological order of series, issues or separate coins.Inside series the coins are arranged by date of issue and catalog numbers according to CBR established structure.
Reference apparatus of the book includes: contents index, index of catalog numbers, collector's value of coins, description of catalog numbers structure, short vocabulary of numismatic terms.
The information is based on official CBR data.