U.S. DOLLARS. 1861-2019
U.S. DOLLARS. 1861-2019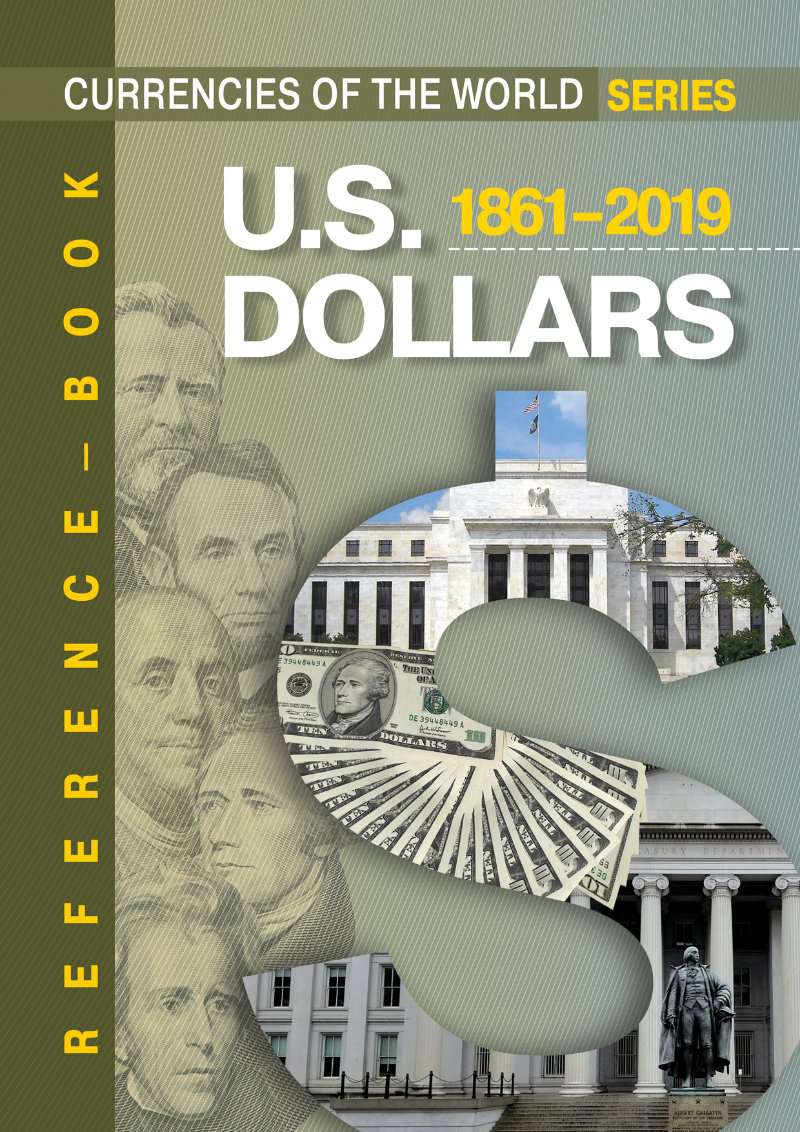 Author:

InterCrim-Press. 2019

Pages:

168

Language:

eng

ISBN:

978-5-9286-0203-1
Quantity:
The new reference book edition of "U.S. DOLLARS 1861-2019" supplemented with not only currentchanges of banknotes requisites description of the USA Federal Reserve System, being in main cash circulation, but the description of main types of American currency issued bytheTreasury Department of United States since XVIII century. It could seemlike theseeditions are more interested tocollectors, bonistsand others reader classes, whoare not employed incash circulation environment. However, it is not so. The bank's employees first of all need to know which types of previous American banknotes issues are still remains legal tender and what arethe issuer's liabilities on its payment. In the second place, the currency with which bank's employees are have to work, desirable to know not only by last Fed USA series.

The edition relevance and demand, intendent for all professional structures who deals with cash, concluded not only in detailed banknotes series description issued by the Treasury Department and USA Federal Reserve System, but also in a method of theirs determination authenticityfor cashiers training, experts and ordinary citizens.
Each new banknote generation, entered into circulation, usuallyhave updated requisites, modernized security complex, which are consisted of upgraded public and machine readable security features. The reference book, offered toyour attention, is the indispensable assistant for professional work with currencies of the Treasury department and Fed USA.
Descriptions of coins of regular coinage (dimensional coin) and most popular commemorative coin series, intended for circulation and collectibles, presented in the last section of the reference book.