The Digital Currency Conference February 25, 2022 Washington, DC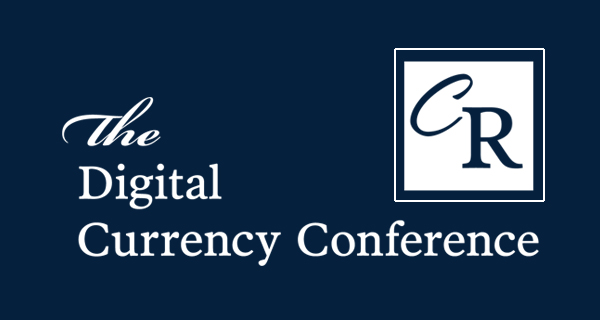 The Digital Currency Conference February 25, 2022 Washington, DC
29.11.2021
CR's Central Bank Payment Conference (CBPC) has been discussing CBDC and Digital Currency policy issues since its inauguration 5 years ago. The newly established Digital Currency Conference (DCC) will focus on technology and design aspects rather than policy and functionality issues. There is of course a close dependency between the two – the policymakers determine legal and compliance requirements and the technology & innovation experts develop the solutions. The DCC will connect the policy discussion from CBPC with technology aspects by hosting and curating the ongoing debate. The conference will provide exclusive platforms for specialists, experts, and stakeholders to meet and shape the future of Digital Currencies. The inaugural Digital Currency Conference will be launched in conjunction with the Banknote & Currency Conference, with an expected attendance of 700 delegates from more than 120 nations.
Topics:
Can Tokenisation provide complete Privacy?
Biometrics - chance or threat?
Will Quantum computing threaten digital currencies? How and what countermeasures can be taken now?
Biometrics which approaches promise the best security?
Crypto Assets and Crime – what technology solutions are available to identify illegal use of Digital Currency?
How to design Digital Currencies to support global trade and capital markets
Energy consumption / Carbon Footprint – is Bitcoin the "black sheep" or indicative of an underlying design problem with most blockchains? How to design a Low Energy Consumption DLT?
https://events.currencyresearch.com/event/b80b10ab-8e38-428a-a3d1-0ee9d0b60e6d/summary
Similar news