The EMEA Cash Cycle Seminar, May 31 'Äď June 2022, Istanbul, Republic …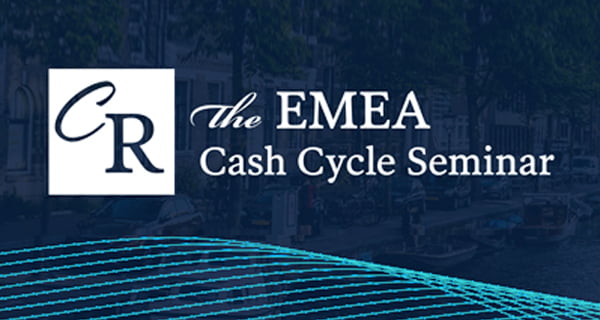 The EMEA Cash Cycle Seminar, May 31 'Äď June 2022, Istanbul, Republic of Turkey
20.01.2022
This year's Cash Cycle Seminar program will focus on cash in a post-pandemic world. A digital revolution has taken place during the covid disruption with the pre-existing trends for all payment methods fluctuating wildly.
There is an assumption that in many countries cash use has declined on a permanent basis leading many to consider what policies are being implemented to safeguard the provision of and access to cash, and what solutions exist to rejuvenate the cash system. Whilst in other countries cash will still dominant as the preferred method of payment and the industry must focus on efficiency, optimisation and sustainability.
The main themes of the agenda will focus on:
Cash & Payments Trends
As the world emerges from the pandemic, we look at the regional and international trends in cash and payments. Are we seeing any permanent change in the way the region pays for goods and services? How will the combination of Covid and Digital transformation impact the use of cash and what policies and strategies will be required for its efficient management, especially with the expected growth in mind?
Efficiency, Optimization & Automation in Processing & Circulation
Was the —Āovid crisis a turning point in the widespread adoption of automation and recycling? What have we learned to improve business continuity planning and cash cycle resilience, how to prepare for the next unexpected event? Does outsourcing have a role in the future of cash management in the region? Do CITs have a larger role to play than simply transporting cash? What have we learned in other parts of the world and can this automation be used to bridge the physical and digital divide in cash payments?
Regulation & Legislation
In the face of decreasing cash use as well as access and availability in some countries should central banks remain neutral with regard to supporting cash? With access to cash increasingly becoming a political issue, should central banks be taking a more active role in creating a regulatory framework to protect financial inclusion and citizens' use of cash? Should a central bank consider financially supporting the cash system, and if so what might this look like?
The Cash Deposit Problem
Businesses that face difficultly or increased costs of depositing cash are more likely to prefer alternative payment methods. A lot of attention has been paid to consumer access to cash in recent years but access to cash becomes irrelevant without the ability to spend it if retailers either decline it as a payment method or heavily promote alternative payment methods. Businesses in some regions are facing shrinking bank branch networks and the rising costs (perceived or otherwise) of implementing smart systems. This session will examine what can be done to help businesses with their cash systems and the role that CIT companies can play.
New Systems for Cash Distribution
Although cash in circulation on a global basis is increasing, cash as a share of transactions is decreasing in many regions and especially in certain areas of Europe. These places cost pressures on networks and commercial stakeholders causing a potentially negative feedback loop of decreasing cash use driven by decreasing access to cash. However, a number of new methods of distributing cash are being introduced across many countries with the potential to revolutionise cash distribution. We will examine some of these systems in more detail as well as the benefits that can bring and challenges they may face or cause.
Cash Is A Contingency...isn't it?
A 2021 report by McKinsey commissioned by DNB into the future of the Dutch cash system drew a number of interesting conclusions. One of these was that given current cash levels and access points in The Netherlands cash was in fact not able to function as a contingency in the event of a nationwide failure of the debit card payments system for as little as 2 hours. We will examine this topic further to identify if cash really is a contingency in such scenarios, and if so, under what parameters can it function as a contingency.
The Future of Cash In Transit
When covid restrictions caused a sharp decrease in cash transactions CIT movements initially rose as businesses rushed to bank in-store cash, before collapsing as retail activity all but stopped. What have been the lessons learned for CIT companies across the region for business continuity? And against a longer-term cash decline in some Western and Northern European countries what are some steps being undertaken by CIT companies to reposition and realign themselves for expected future cash levels?
Sustainability in Cash Production and Distribution
How can the production of banknotes and coins be managed in an environmentally friendly way? How can optimized cash distribution systems be commercially and environmentally sustainable? Many studies have been conducted about the current ecological footprint for banknote production, distribution, and destruction. We will discuss this research and how the industry can leverage the need for ecological change as a platform for more radical technological innovation.
Organizer: Currency Research
Similar news